Industrial Lighting Services
Transform Your Space with Industrial Lighting Solutions from our Industrial Lighting Company in Denver
Enhance Productivity, Safety, and Energy Efficiency with Industrial Lighting Services in Denver
Proper lighting plays a crucial role in industrial settings, significantly impacting productivity, safety, and energy efficiency. At All Reach Lighting, we specialize in providing comprehensive Industrial Lighting Services in Denver, offering tailored lighting solutions that optimize industrial environments for peak performance.
The Importance of Proper Industrial Lighting
Industrial facilities rely on effective lighting to ensure efficient operations, maintain a safe working environment, and minimize energy consumption. Well-designed industrial lighting solutions enhance visibility, reduce eyestrain, and promote productivity among workers. Additionally, proper lighting helps prevent accidents, facilitates accurate inspections, and supports regulatory compliance. By implementing energy-efficient lighting options, industrial facilities can also reduce operational costs and minimize their environmental footprint.
Thorough Lighting Assessments for Industrial Spaces
At All Reach Lighting, we understand that every industrial facility is unique, with distinct lighting requirements. Our experienced Industrial Lighting Technicians conduct thorough lighting assessments to evaluate the existing lighting system and identify areas for improvement. Through our assessments, we gather essential data and insights, enabling us to create customized lighting solutions that address your facility's specific needs and goals.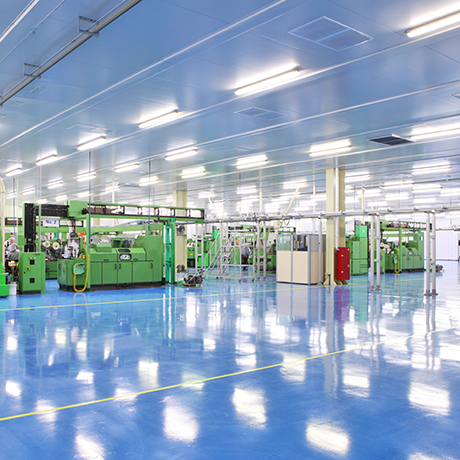 Factors Considered in Creating Optimal Lighting Plans
Creating optimal lighting plans for industrial spaces requires careful consideration of various factors. Our knowledgeable team takes into account the following aspects:
Space Layout: We analyze the layout and dimensions of your industrial facility to determine the most effective placement of lighting fixtures. This ensures uniform illumination and minimizes shadows, creating a well-lit environment throughout the space.
Specific Work Tasks: Different work tasks require specific lighting conditions. We assess the nature of your industrial processes, considering factors such as detailed tasks, machinery operation, and assembly line requirements. By understanding these specific work tasks, we design lighting solutions that optimize visibility and productivity.
Lighting Regulations: Compliance with lighting regulations is crucial to ensure the safety and well-being of your workforce. Our Industrial Lighting Technicians are well-versed in industry standards and regulations, ensuring that your lighting solutions meet all necessary requirements.
Energy-Saving Solutions: Energy efficiency is a priority in industrial settings. We incorporate energy-saving solutions such as LED lighting, motion sensors, and smart lighting controls to minimize energy consumption without compromising lighting quality. This helps reduce operational costs and contributes to sustainability efforts.
Why Choose All Reach Lighting for Industrial Lighting Services
As a leading Industrial Lighting Company in Denver, we bring expertise, professionalism, and dedication to every project. When you choose us for your industrial lighting needs, you benefit from:
Experience: Our team of skilled Lighting Technicians has extensive experience in designing and implementing lighting solutions for diverse industrial environments.

Tailored Solutions: We recognize the unique requirements of each industrial facility and provide customized lighting plans that align with your specific needs and objectives.

Quality Products: We source high-quality lighting fixtures and components from trusted manufacturers, ensuring long-lasting performance and reliability.

Efficient Project Management: From the initial assessment to the final installation, our team ensures seamless project management, timely execution, and minimal disruption to your operations.
Choose All Reach Lighting for all your Industrial Lighting Services in Denver. Contact us today to discuss your lighting requirements and experience the difference of working with a trusted Industrial Lighting Company.
All Reach Lighting offers
Industrial Lighting Services
Empowering Industries with Comprehensive Lighting Solutions
Denver Industrial Lighting Company
We pride ourselves on providing top-quality Industrial Lighting Services that are both reliable and affordable. With our extensive experience in the industrial fields, we can handle any lighting project you have.
Serving clients across Arvada, Aurora, Boulder, Brighton, Broomfield, Castle Rock, Centennial, Colorado Springs, Commerce City, Denver, Englewood, Firestone, Fort Collins, Frederick, Golden, Greeley, Highland Ranch, Johnstown, Ken Caryl, Lafayette, Lakewood, Littleton, Longmont, Louisville, Loveland, Northglenn, Parker, Thornton, Westminster, Wheat Ridge, Windsor and the surrounding areas.